Inclusion
Select Child
Having been recently asked what Further's inclusion team does - and seen a quizzical look about why this would require expertise - I feel compelled to share with the world how I think about our expertise and how it sets us apart.
Organisations come to Further's inclusion team for our expertise in relation to diversity and inclusion and in research with minoritised communities. But what does that mean, exactly?
The assumption is that Further's inclusion team will be able to reach those who are normally thought to be 'hard to reach'.
Clearly, this is a pretty fundamental part of the brief: unless we can identify people with the right profile to take part in research or engagement, we can't possibly capture their views, experiences, aspirations and needs.
So yes, this is something Further can do - although we don't think of people as 'hard to reach', only as seldom engaged or properly heard. We work with highly-professional specialist recruiters and deliver tricky samples to specs.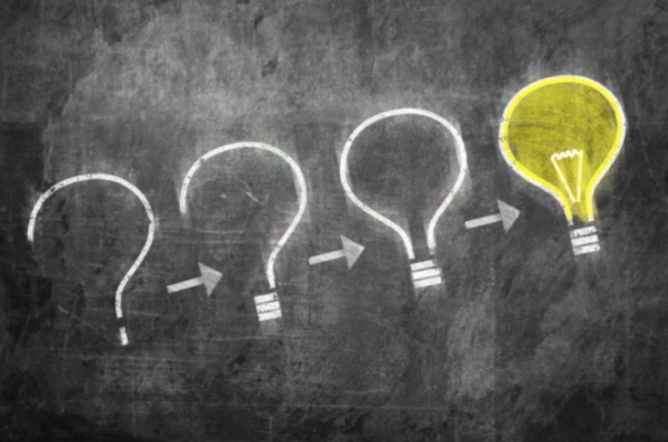 But this is not the whole story.
Expertise occurs much earlier in the research process because it is about having a sufficient understanding of the range of possible issues and their implications to ask the right questions.
This is why Further is so often involved in creating or shaping the brief in the first place. For instance, we approached the RNIB because we were aware that the experiences and life chances of blind and partially sighted people were determined, to a large extent, by public attitudes towards them - and not primarily by their sight impairment itself.
Our team subsequently worked with the RNIB to create a brief to understand public attitudes and to design research that would answer key questions about the nature and impact of these attitudes - and how to change them.
Our work for them was a Finalist for the Aura Insights Impact Award.
In the same way, in April 2020, we approached the Youth Futures Foundation with a full proposal to understand ethnic inequalities surrounding the impacts of COVID-19 on young people. We expected that there would be inequalities that deserved proper investigation.
The project was funded and the innovative research process we designed for the study was presented at the MRS Impact 2021 conference. The report was published and the project team - which comprised diverse young people who were recruited and trained specifically for the brief - were invited to present key findings to the Youth Employment Group.
These examples illustrate how Further's deep inclusion expertise enables us to identify issues of importance to our clients, proactively approach them and, in close collaboration, deliver impactful work as a result.
Expertise also means having research capabilities. Indeed, while identifying issues is key, having the team and skills necessary to deliver outstanding research is no less essential. We know how to manage sensitive discussions and elicit deeper truths. We are skilled at fostering open, honest and safe discussions about sensitive, deeply personal and often contested topics. This expertise informs how the aims of the research are framed and communicated to participants; the sensitivity of the research design; our thoughtful use of terminology; the ability to adapt questions and tone of voice to different segments of the population; having a team of researchers who are themselves rooted in the communities we research, and much more besides.
Where does data analytics fit in?
Having collected the right data from the right people, we still have to analyse it. It seems easy enough, but it is a myth of positivist science that analysis is neutral and 'objective' in any simple way.
We look at data through the prism of our existing knowledge as well as through fresh eyes.
Our expertise allows us to identify not just frequent themes and how they vary by demographics - important though this is - but also to be sensitive to the implicit connotations revealed by a specific word choice or to be attuned to how a personal experience is indicative of a wider social or cultural pattern, for instance.
Expertise turns data into insight. What non-experts consider an insight is often what we take for granted - our starting point.
We also make recommendations.
Drawing on experience, from working across a wide range of social policy areas and consumer research briefs, with the full gamut of minoritised groups, we get to contemplate a wider 'Overton Window': the set of options or levers of change that we consider as potential solutions to a brief. It includes individual and structural levers; distal and proximal causal factors; short-term and longer-term ones; implications for various stakeholders and different areas of the business, for instance.

This makes each project more impactful and more valuable to our clients because we draw out implications for organisational culture, human resources, new product development, innovation, brand positioning, marketing and communications, and more.
But the work does not stop there.
Further's inclusion team are activists at heart, as well as rigorous researchers. We give considerable thought to how we can maximise the value and reach of our insight. We stay close to our clients - ready to answer questions, to advise, to delve deeper. We work hard to share our clients' work at conferences and to shine a bright light on examples of great research leading to transformative impact.
So this is what Further's inclusion team does. We ask different questions and seek better answers than ever before using inclusive and dynamic methods to meet the needs of the organisations and communities we engage with. And that expertise is what clients come back to us for.
If this is relevant to your organisation and you are ready to embark on a journey of change then don't hesitate to speak to one of our team using the contact forms on this website.